We would like to say a THANK YOU to all our families who purchased A Puppy from us.
​It means so much to know that our babies are going to such wonderful , loving homes.
THANK YOU FOR CHOOSING US AS YOUR BREEDER AND WELCOME TO OUR GROWING FAMILY!
Hi Denna, It's been too long since we've last written,I'm sure by looking at the photos, you can see Fonzie is as handsome as ever. It's hard to believe that he was the runt of the litter and now he's right around 100 lbs of muscle. He has been such an incredible dog. He loves to run, chase squirrels and chew on bones. We now have 2 kids who absolutely adore Fonzie. He is the most sweet and loving dog and is just so calm and patient with our kids. We feel so blessed that he came to our family almost 7 years ago. He's moved with us from California to Chicago and now to Houston, Texas. His apricot coat hasn't faded and he absolutely doesn't shed. We continue to get so many people who think he's so handsome. And we have so many funny tales about him including escaping from a dog kennel while flying on an airplane...twice. Thank you for this most special friend. As you can see his hair is cut short for the hot and humid summer!
Love,The Rhees
Hi, my family was lucky enough to get one of your puppies. She was from a Titus litter born on May 26th, 2012. I've attached a few pictures below so you can see what she looks like fully grown. She is around 25 pounds. Miley is without question one of the most well mannered, loving dogs on the planet. We are completely enamored with her. We would like to add to our family with another small dog.
Thank you, Morgan

---
Hi Denna and Brittany! Hope ya'll are well. Lucy most recent are at bottom with my son's friend, Parker. She weighs 36 pounds today. She is doing great. As soon as we get steps for our above ground pool so she can get out she'll go swimming. We have a deck for her to get in but only ladder for her to get out and it is hard. She loves chasing the water with the hose though.
​YOu can see her instincts blossoming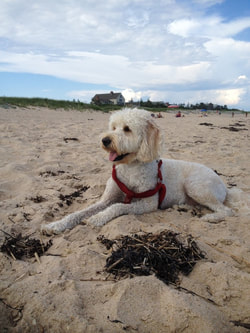 Hi Denna - just wanted to send you a note to let u know Leo is doing great! He is such a sweet and well mannered dog! Here's a picture of him on the beach in long island. Hope all is well with you.
So many people have asked us where we got Leo and we refer them to your site.
Best, Tom and Jess
---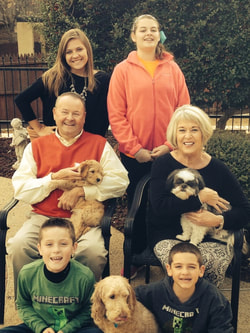 This is Dusty and Daisy they live with the Miller family in Texas!
---
Denna
We hope you are well. Happy to give referrals on you and your puppies. Bentley brings our family so much love and joy. We can't Imagine why we waited so long. He is amazing. Full of love. Calm but plays l. Sleeps on his own. Puts himself to bed. Hugs all of us. See photo he does his several times per day and for a minute at least.

He is super smart. Gets particular toys when we tell him. Basically amazing disposition The neighbors all love him. They all say that he's not a dog. But instead a teddy bear.

Your doing a great thing at doodle heaven, Let me know if I can help your business anyway!
Hi Denna
I hope you and your family are well. I can't believe another year has gone by since we connected. Of course we think of you today with it being my Duncan's second birthday. He is such a blessing and brings endless love and positive energy to my home. Everyone who comes into contact with him can't believe what a sweet, happy, good boy he is. I always say how blessed I feel to have him. Here are some of my favorite images of him over the past two years.... I love him to pieces :)

All The best
Vicki


Hi Dena, here are some updated pictures. Harley 8years old and Griffey 1 year old. Brad, Marissa & Griffey
Moved back to Chicago in September so it has been wonderful for us and the dogs to get together and play!
​Hope this finds you well~
Robin Feather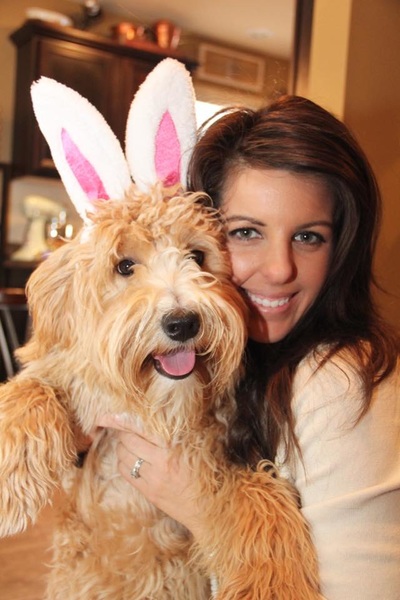 Hi Denna!
Update: Murphy is an amazing addition to our family. He is very sweet, smart and his personality is very chill (go with the flow). Loves to play with his brother and sister and all children! I have attached a few pics below including a before and after of his first haircut.
Weight:38lbs
​